Phil Haley and His Comments - NEW DATE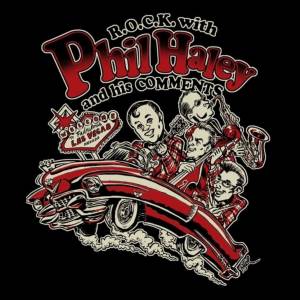 This is the NEW DATE for the rescheduled Phil Haley You event. All tickets from the previous date remain valid.
Doors 7:30pm
A fantastic tribute to the originator of Rock 'n' Roll, Bill Haley. These guys set the stage alight with one of the hottest shows in Europe. Get ready to 'Rock Around The Clock, and we'll 'See You Later Alligator'. They have an incredible live show, featuring not only all the big Bill Haley hits but a lot of their own material. The closest thing to Bill Haley you will ever see.
Tickets: £10 Plus £1 Booking Fee