ELO Encounter
Fri, 28 Oct 2022 - Presented by: The Queens Hall
This is a Seated Event
Advance Tickets
Fri, 28 Oct 2022 7 pm - (£ 18.00)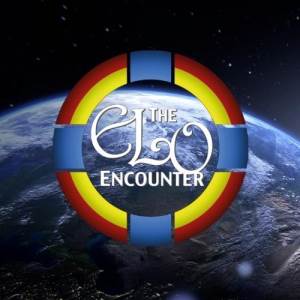 Roll over Beethoven, because the greatest tribute to Jeff Lynne's Electric Light Orchestra is here! In an all live show featuring soaring strings, striking vocal harmonies and playing all the much-loved songs from ELO's hit-filled library including Evil Woman, Telephone Line and Don't Bring Me Down.
The ELO Encounter promises a night filled with rock, roll and Blue Skies that would make even Mozart mambo and Bach boogie! So Hold On Tight because Rock and Roll Is King in a show that is guaranteed to have you partying All Over The World.
Not only flawlessly recreating the wonderful music of ELO, it's a spectacular live show from start to finish. Stunning lights and special effects create an atmosphere that will have you fully immersed in the whole experience. As the ELO Encounter reel off ELO classic hit after hit, it's guaranteed to have the hairs on the back of your neck dancing in time to the music!!
"Your version of Mr Blue Sky was absolutely spot on. The ELO Encounter, just to go along and here these guys play, that sound, can you imagine? A brilliant night out" - Steve Scruton - BBC Radio Essex
"Amazing, a fantastic band" - Tony Fisher - BBC Radio Essex
"It was a fantastic performance … I've never seen such a standing ovation here!" Braintree Arts Theatre - Manager - Phil Pattie
"Simply outstanding - sell out show - thank you ELO Encounter" - The RoadHouse Birmingham - Manager - Zoe Godber
"Thank you for a fabulous show. Some have said you are the best Tribute band they have seen at the Fisher in a very very long time. Thank you." The Fisher Theatre - Theatre Manager - Laila France
"… you certainly went down a storm!" - The Quay Theatre - Manager - Sharon Buckler
There is quite the back catalogue for the band to delve into, and revellers will hear classic hits like Evil Woman, Telephone Line, Don't Bring Me Down and of course Mr Blue Sky.
Each band member is an accomplished musician in their own right, with members having played alongside the original ELO drummer Bev Bevan no less, but they all share a love for ELO and dedicate themselves to accurately representing the band on stage.
Jeff Lynne famously grabbed the coveted afternoon legend slot at Glastonbury Festival recently, to great critical and commercial acclaim. And The ELO Encounter are bringing a slice of that magic to the theatre stages across the UK as part of their Blue Skies Tour.