Grandmaster Flash: Birth of a Culture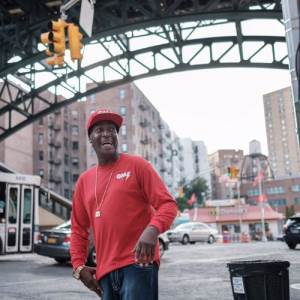 Join us here at The Queens Hall Narberth for an incredible Audio-Visual DJ Set from the true Master - an educational, interactive journey through the history of Hip Hop!
There are lots of stories about the birth of jazz and the beginning of rock n' roll, but hip-hop has founding fathers: one of them is DJ Grandmaster Flash. In the early '70s Joseph Saddler was living in the South Bronx and studying electrical engineering. However, Saddler, a native of the Bronx, had a much deeper passion for music; he had been experimenting with his father's vinyl since he was a toddler. His knowledge of audio equipment led him to an idea that would revolutionize the way he played music: the turntable would become his instrument.
By the end of the '70s, Flash had started another trend that became a hallmark around the world: emcees followed Flash to the various parts and parties to rap/emcee over his beats. Before long, he started his own group, Grandmaster Flash and the Furious Five. Their reputation grew up around the way the group traded off and blended their lyrics with Flash's unrivalled skills as a DJ and his acrobatic performances—spinning and cutting vinyl with his fingers, toes, elbows, and any object at hand.
14+ under 18s accompanied by an adult