Wynne Evans Townhall Showdown
Thu, 14 Jul 2022 - Presented by: The Queens Hall
Event Style: Theatre
This is a Seated Event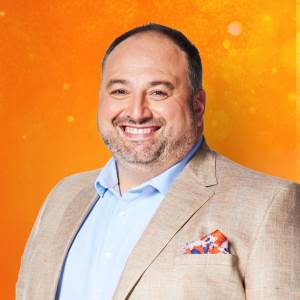 SOLD OUT
Wynne Evans brings all the fun and excitement of his daily BBC Radio Wales programme to the stage as he continues his tour of Wales with the Townhall Showdown.
The next stop will be the Queens Hall in Narberth on Thursday 14th July.
Wynne and his house band will perform some of his favourite songs. There will be performances from local musical acts and Wynne's once again bringing his Mystery Voice quiz to the stage, but with a twist...
Of course it wouldn't be a show without YOU, because Wynne will be hoping to hear your hilarious tales about his topic of the day. On Wynne's shows, the audience are always the stars!
Highlights of this show will be broadcast on Wynne's BBC Radio Wales programme at a later date.
Tickets are FREE and ONLY AVAILABLE via the BBC website