2022: Year in Review at The Queens Hall Narberth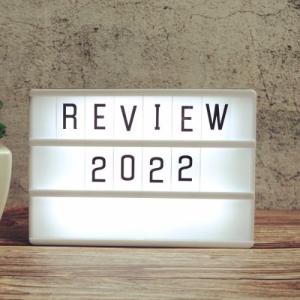 After a whirlwind of a year, it feels great to sit still for a few minutes and remind ourselves of what we have achieved in the past 12 months. Since January we have brought 64 gigs, hosted over 10,000 wonderful audience members and sold over 28,000 drinks! Not bad for a small community venue in Narberth.
JANUARY
January started off tentatively as we tip-toed out of 2021 and all that brought. Sadly the annual Aquarian Party wasn't able to go ahead (though it is for 2023) but frankly we were just glad to have a re-open date! We did however invest in anti-spiking lids from STOPTOPPS which are a fantastic product we continue to use to help customers feel safer in the venue.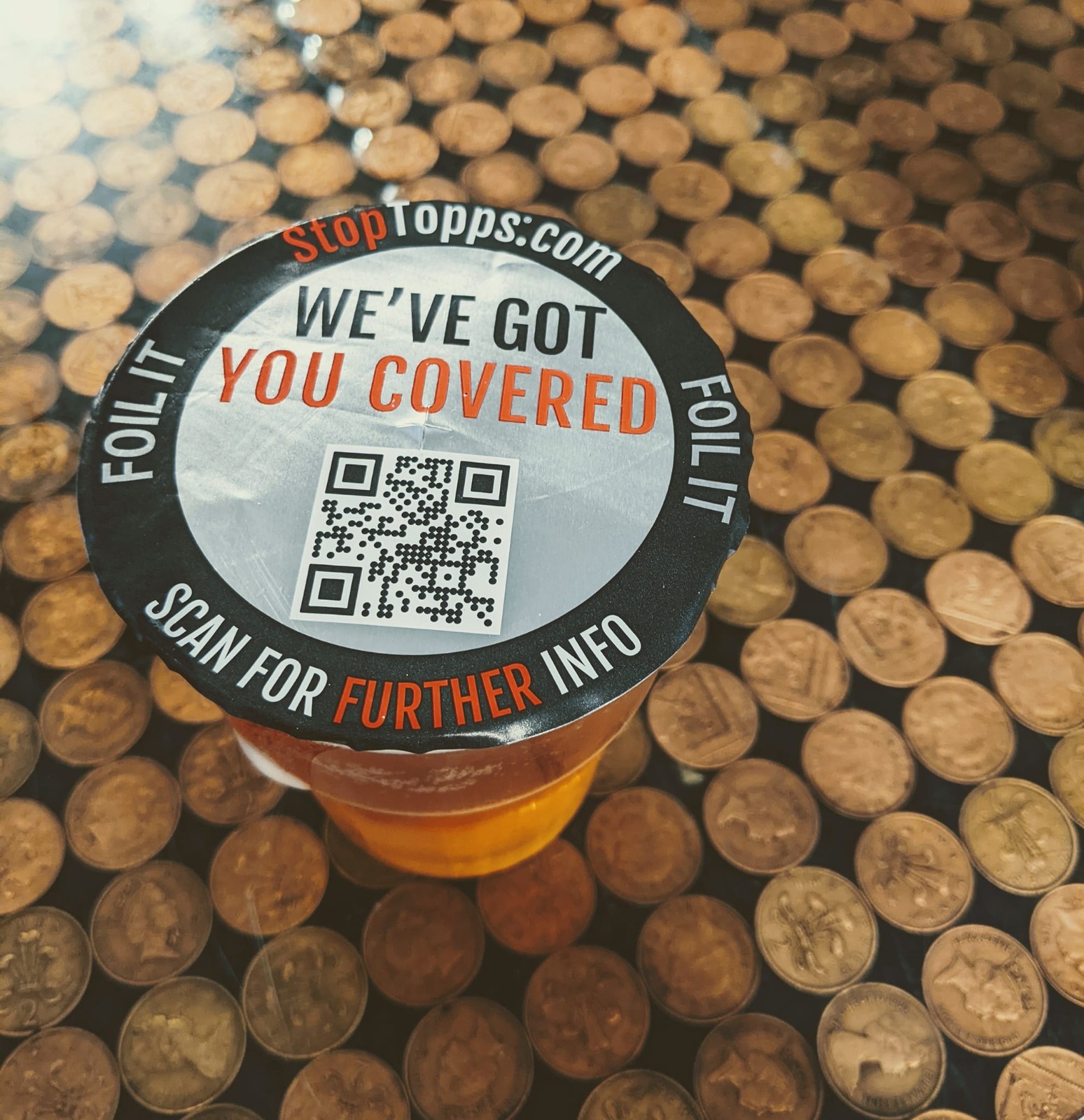 FEBRUARY
Limehouse Lizzy opened up the 2022 programme for us to a very happy and grateful audience, who also got to sample for the first time the draught Madri, Carling, Atlantic Pale Ale and Aspall cider through the brand new CellarPlus system – you better believe nothing tastes better than the beer drunk on the post-covid re-opening night. The Made In Tennessee show was a runaway success and boosted morale with both audience members and the staff and volunteers at the Hall. Span Arts also brought back the Narberth Acapella Festival as a hybrid livestream/real-life event and we held our very first Wedding Fair to celebrate the Hall being granted a wedding license to allow people to get wed in our beautiful Balcony Room.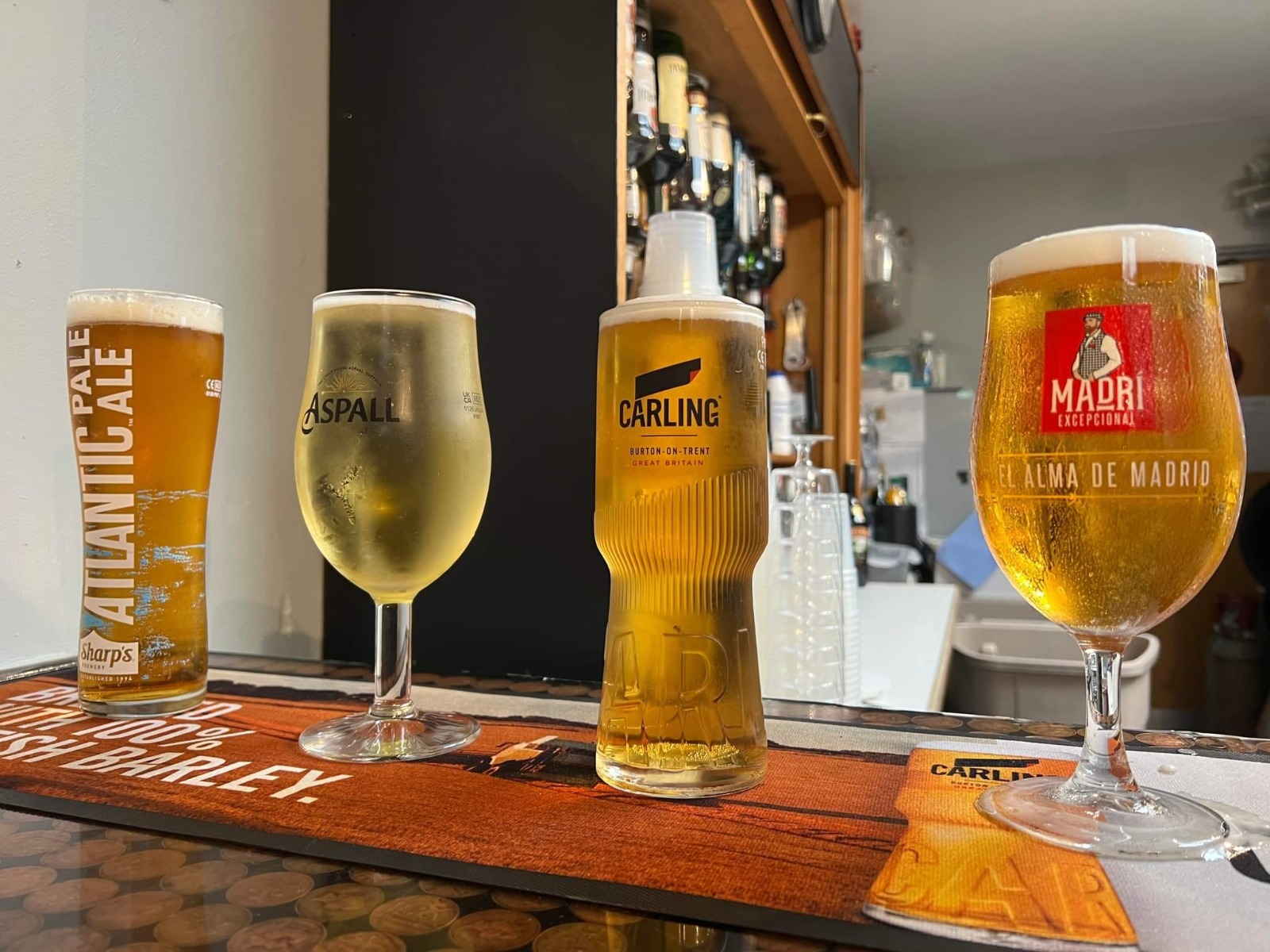 MARCH
With the help of Creative Wales we were thrilled to be able to purchase a new Allen & Heath SQ7 sound desk and LED based lights for our stage, and we welcomed back the Kill for a Seat Comedy Club for monthly Thursday night frolics. March also saw our first collaboration with Back To Bassix and Benny Page + Dope Ammo, and the wildly exciting collab with the Music Venue Trust's #ReviveLive team to bring Feeder to the Hall. We also proudly put on the Key Change Collective Showcase which was the culmination of an Arts Council Wales funding pilot project aiming at building a support network for women and non-binary people in music in Dyfed. Lastly we were chuffed to welcome the BBC Horizons/Gorwellion team back to the Hall for their tour of Wales – Culture Vultures, Sky Barkers and James & The Cold Gun absolutely nailed their performances and we can't wait for the next one. We polished off a very busy month with a Cher Tribute and a spring in our step!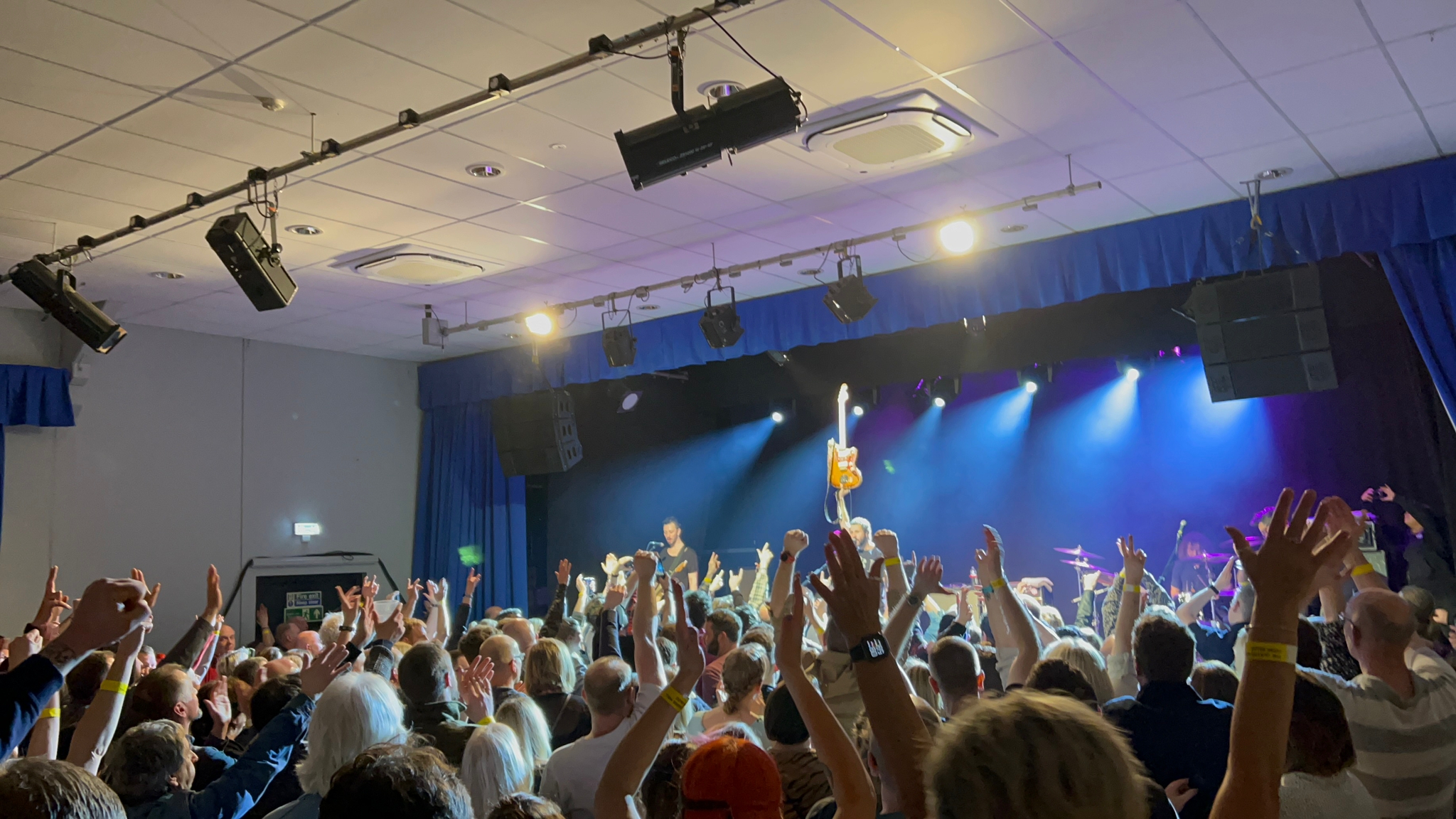 APRIL
Barry Male Voice Choir opened up April with a wonderful charity fundraiser for our local community-run pool SwimNarberth and local legends Sorted Ska Band absolutely stole the show and shimmied half the audience through Narberth with the cheekiest (and possibly longest?) Conga line the Hall has seen. We also held the first of our Big Community Soups, funded by Change Maker Fund 2022 and in collaboration with Narberth FoodBank and Plastic Free Narberth, where we all come together and eat soup using surplus food from the town and carry out a big litter pick in Narberth for the day – a wonderful family event! We also had lots of children's events through the Easter holidays and the Paul Sartori charity jumble sale. John Verity, formerly of legendary rock band Argent, delighted audiences with a bank Holiday performance and Phil Hayley and His Comments set the stage alight with Rock 'n' Roll classics of Bill Haley. April also welcomed our friends Vision Arts to the Hall with their outstanding run of Evita, what an incredible performance admired by locals and dignitaries alike (including the First Minister of Wales). Lastly, and after a number of painful reschedules, we welcomed the 2-time Grammy Award winning Arrested Development to the Hall for a sold out show with support from Dirty Alex.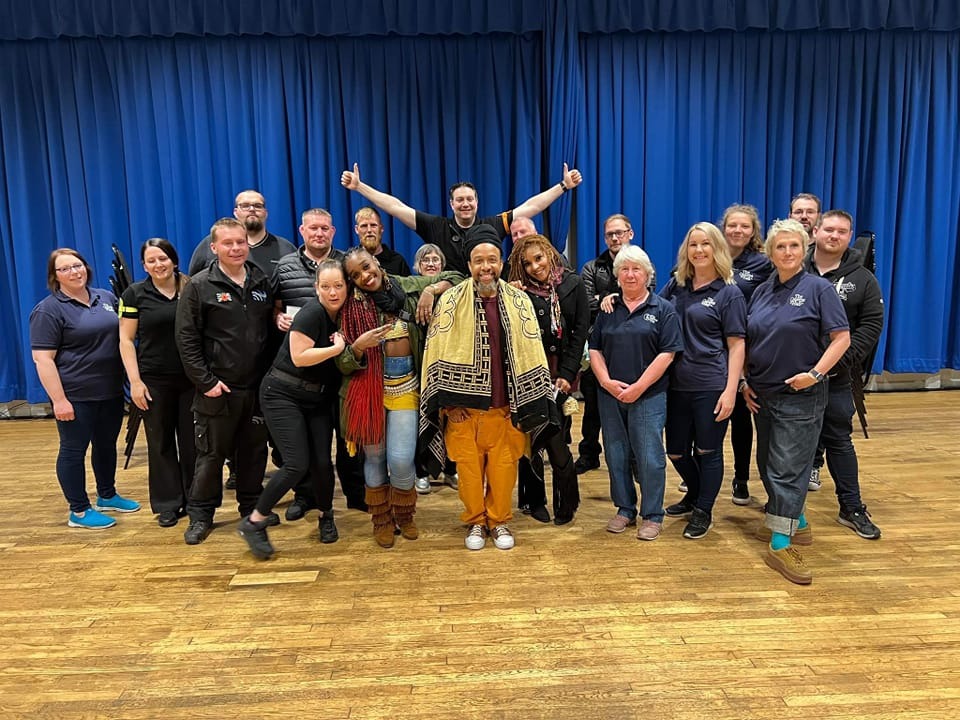 MAY
The unstoppable force that is Dreadzone made their return to a sold out audience in May and we were excited to welcome the exquisite Georgia Ruth to the Hall as part of her Clwb Ifor Bach backed Welsh tour. The Curious Cabaret, a mix of comedy and magic, also wowed audiences with their mind boggling show. We asked our social media followers who they would like to see play at the venue – with over 300+ responses, we are still working our way through the list!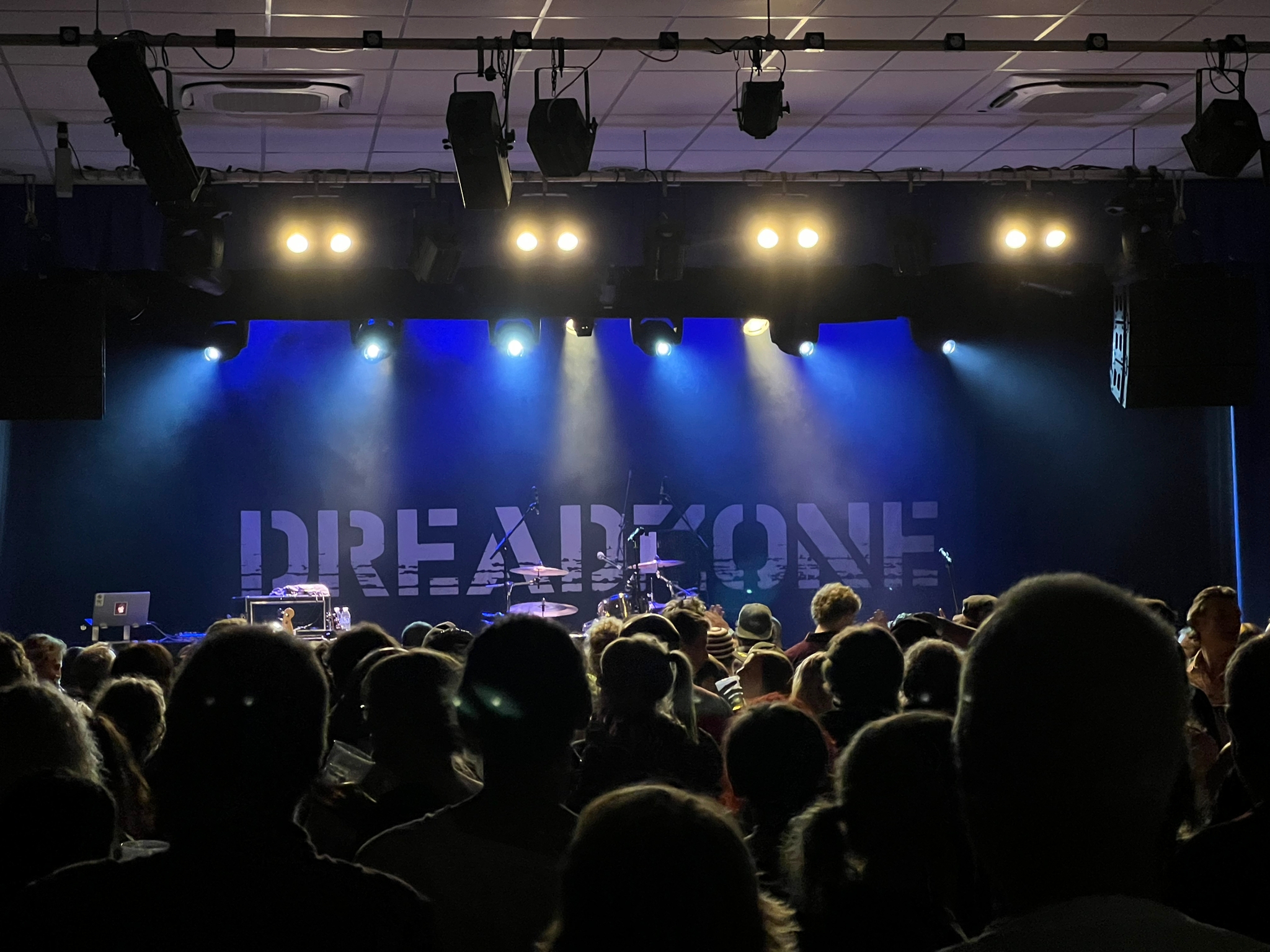 JUNE
Our wonderful community came together in June for the Queens Jubilee Party with local musicians, school choirs, a magician and lot of family fun. LiveWire delivered an electric performance to a rawkus audience for their annual show and rather incredibly, Elton John himself announced to a sold out Swansea Stadium that his first gig in Wales ever was at the Queens Hall in 1970 - to say we were speechless is an understatement!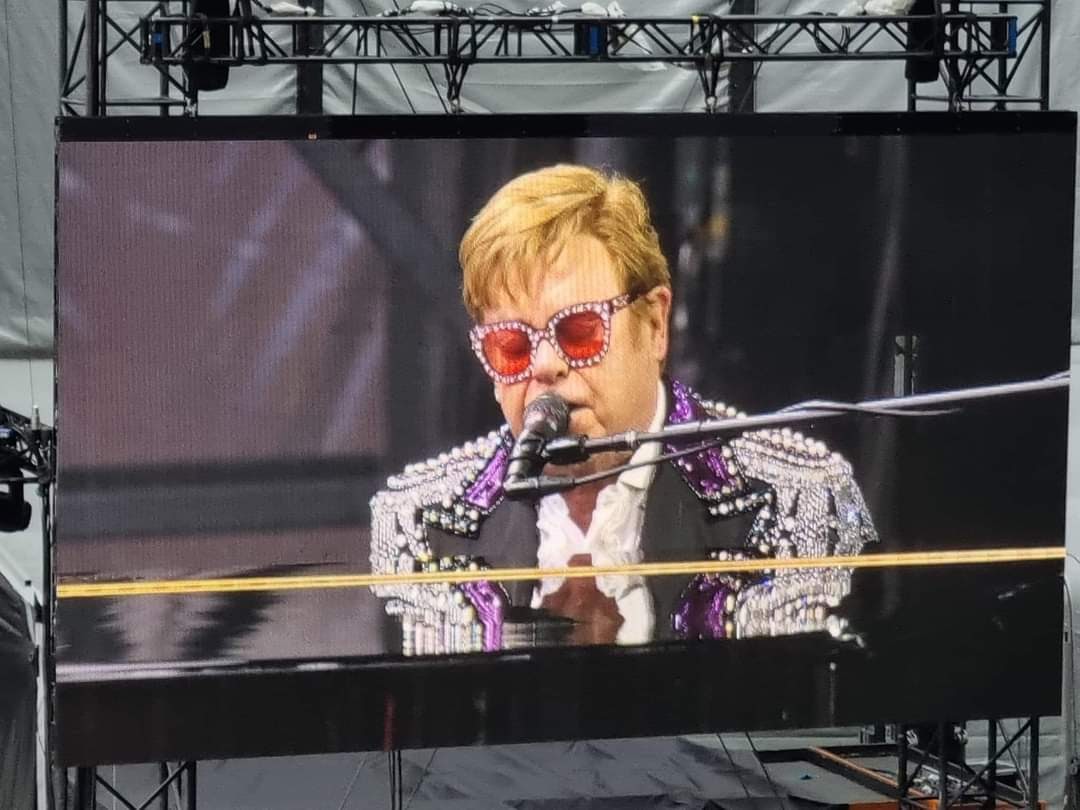 JULY
After all the excitement of the previous months, we took it slightly more easily during the summer (like we usually do). The one and only Wynne Evans of BBC Radio Wales delighted audiences with his Town Hall Show Tour at the venue and we fit another lovely Community Big Soup event too. Narberth Civic Week gave opportunity for lots of community fun including a magic show and Civic Week fashion show and the Hall being an official 'beer stop' for the annual Pram Push competition through the town. We polished off the week with a Queens Hall Narberth Carnival Float as part of the Carnival procession – Elton John themed of course!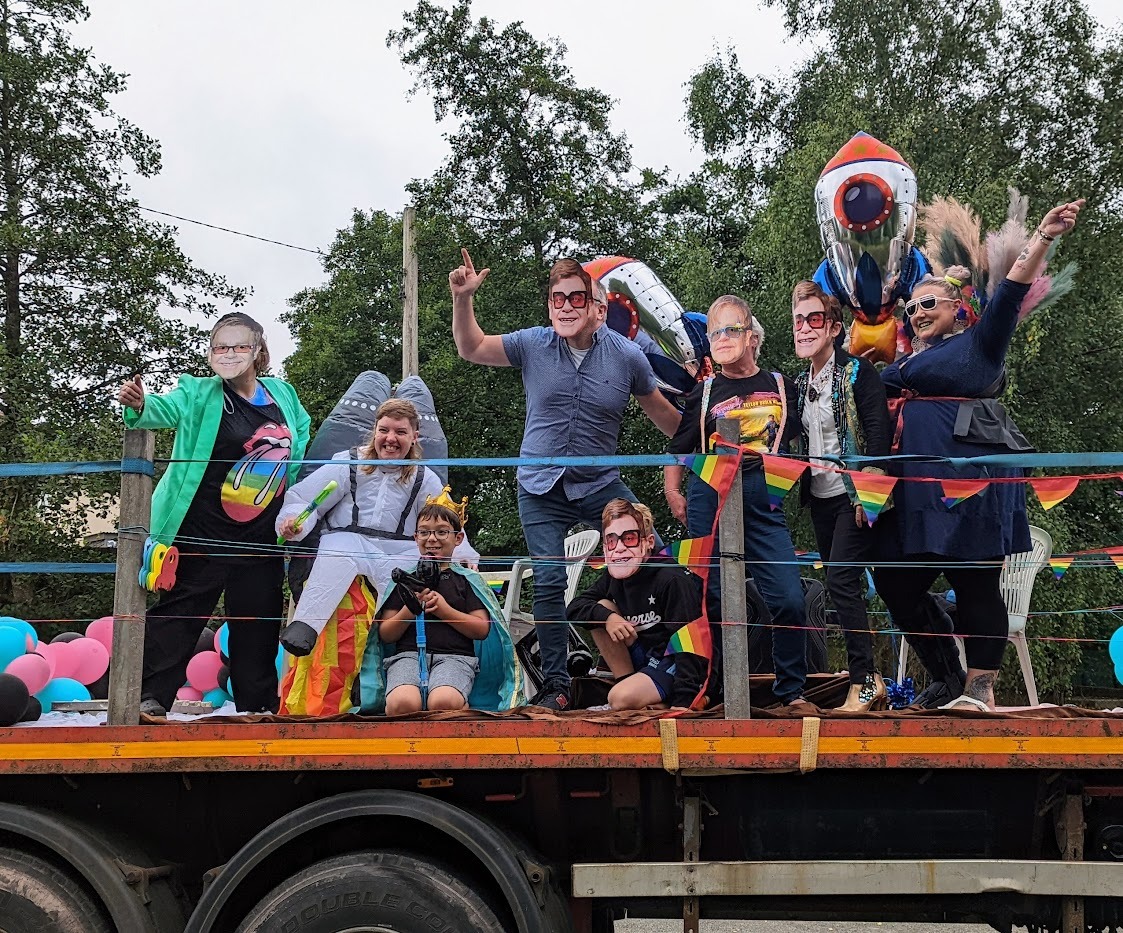 AUGUST
The big news in audience was the unbelievably successful Cheese Festival – we worked hard to promote it and were bowled over with the response, over 3000 customers through the door in one day – We also extended a very warm welcome to Block & Barrel Narberth Block & Barrel Narberth as our brand new restaurant tenants - it's safe to say we have been enjoying their delicious food ever since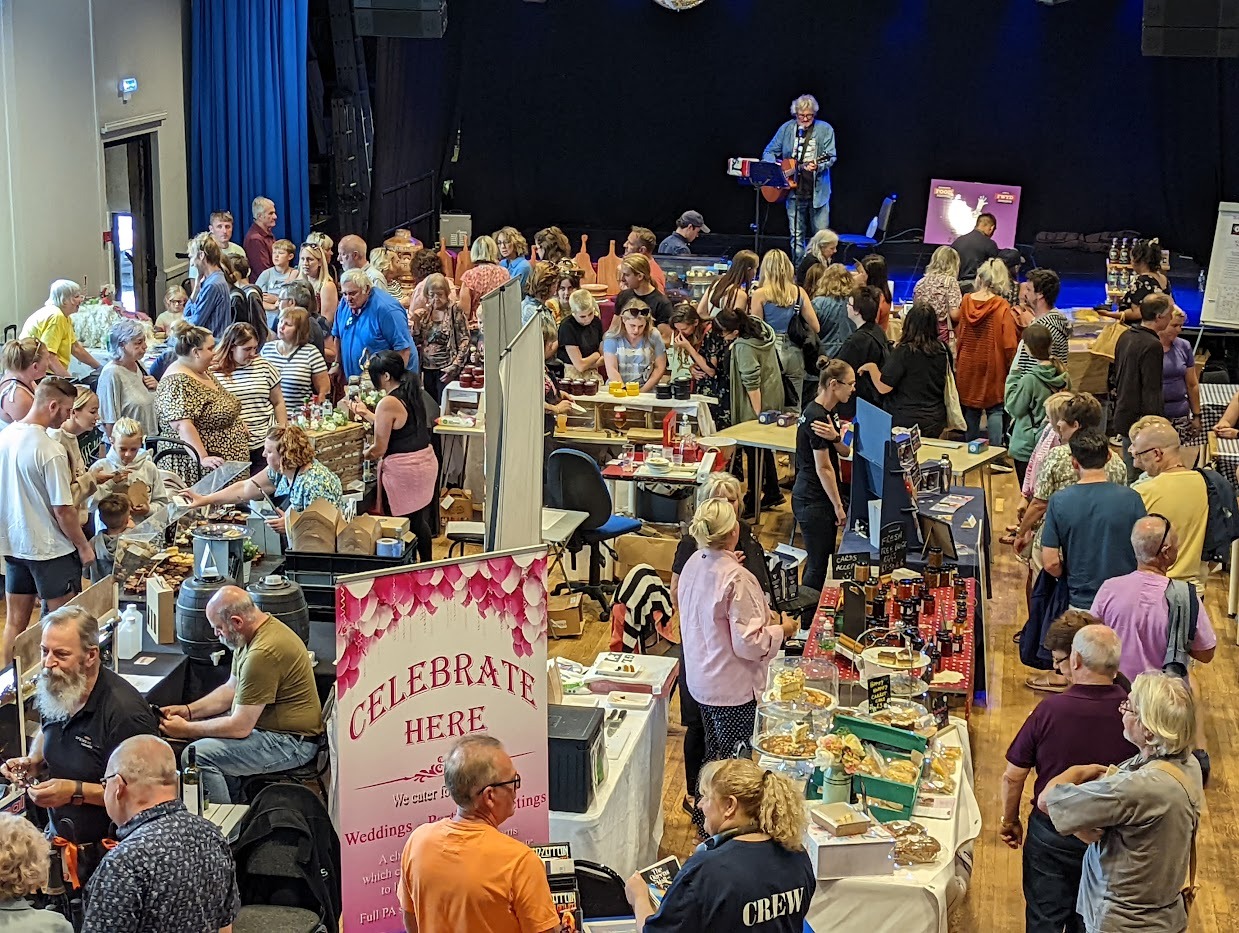 SEPTEMBER
We opened the month in collaboration once again with the Music Venue Trust #ReviveLive team, with the mind-blowing Libertino Records showcase. 2-time Welsh Music Prize winners Adwaith headlined, with catastrophically excellent support from Minas and Gillie, followed by Boia Gigs first offering at the Hall with internationally acclaimed The Bros. Landreth for their only Welsh date. Deb Winter, Pembrokeshire's very own silver-tounged storyteller, enchanted a packed out audience with moments of surprise and delight, and Indian Man, Timbali and the Dapper Cadavers absolutely slayed the crowds with support from Uncle Funk after a 9 month reschedule. Lastly, we partied hard with Ian Gravell for his 'Loose Gravel' book launch.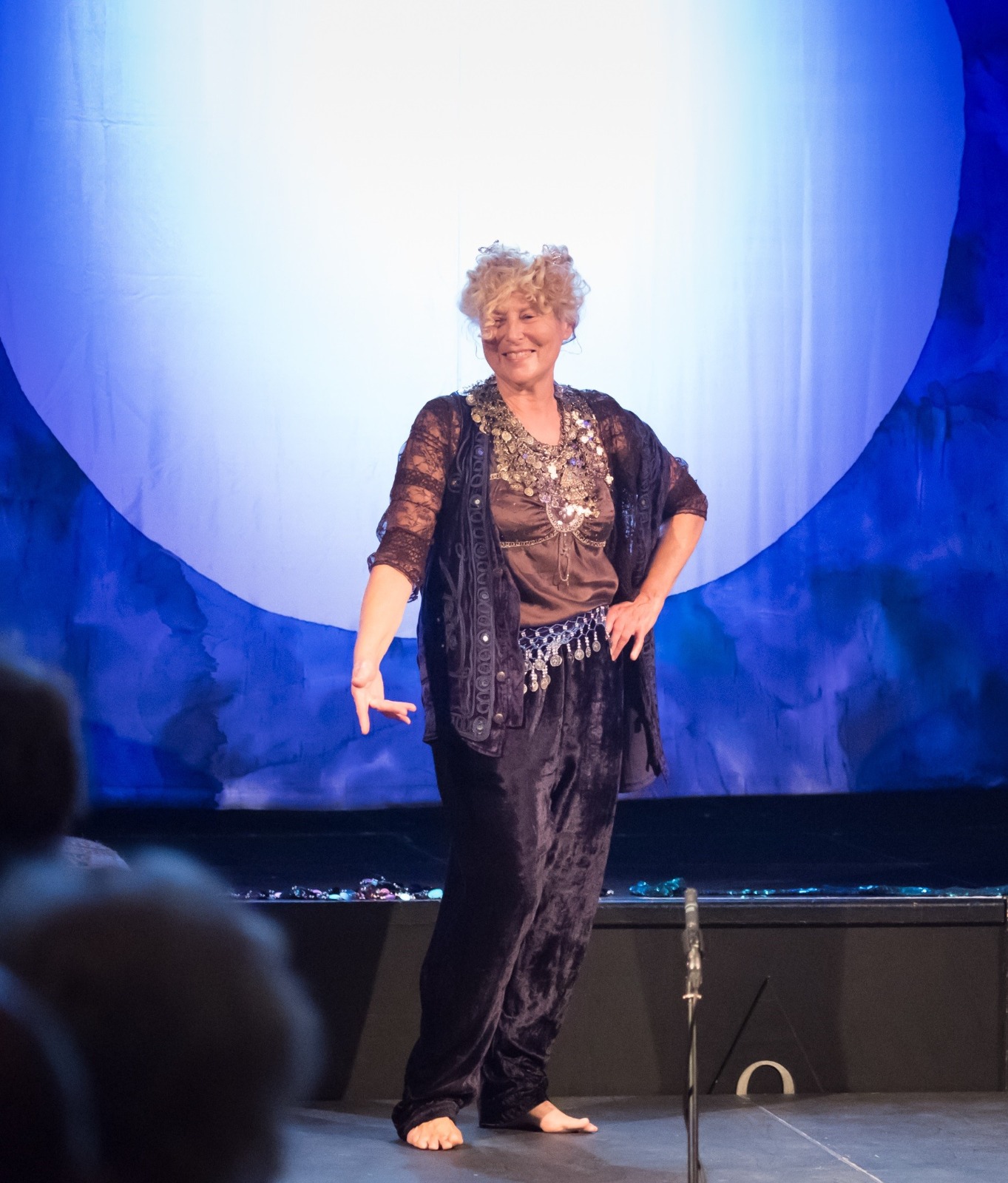 OCTOBER
October means only one thing… The BAVARIAN BASH! German food, German beer and lots and LOTS of German fun, we can't wait for the next one. Storyteller Phil Okwedy wowed audiences with his tales of his family history, folk and legends and, local heroes REGIME tore the roof off a packed-out Hall for their homecoming gig after a successful UK Tour. We also welcomed The ELO Encounter to the venue for the first time, who delighted the sold out crowd with hit after hit. Lastly, Hayseed Dixie returned and blew the sold out audience in to the stratosphere – a gig for the history books.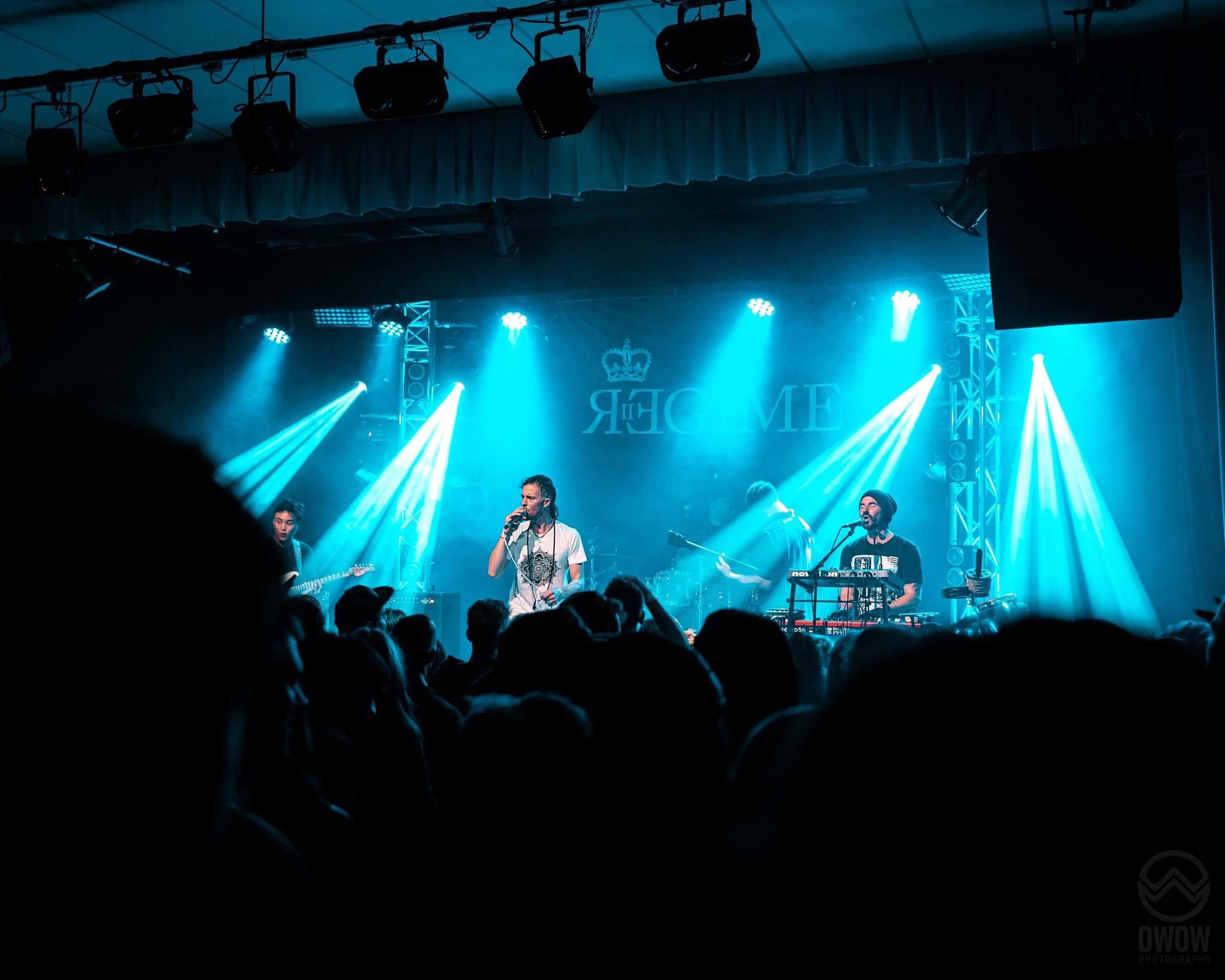 NOVEMBER
Dr Feelgood dished out the bangers in November with local support from The Hoochie Coochie Band and Whole Lotta Led returned to the Hall for the very last time to a packed-out venue for their Farewell Tour. The Hall also held their first Wellbeing & Psychic Health Fayre to great success and the inaugural 3-day Christmas Market which signals the start of the festive season for Narberthians and Pembrokeshire people alike. The West Wales Wool Show also returned to Narberth and was a resounding success and we held 2 Family Fan Zones to watch the Wales games for the World Cup.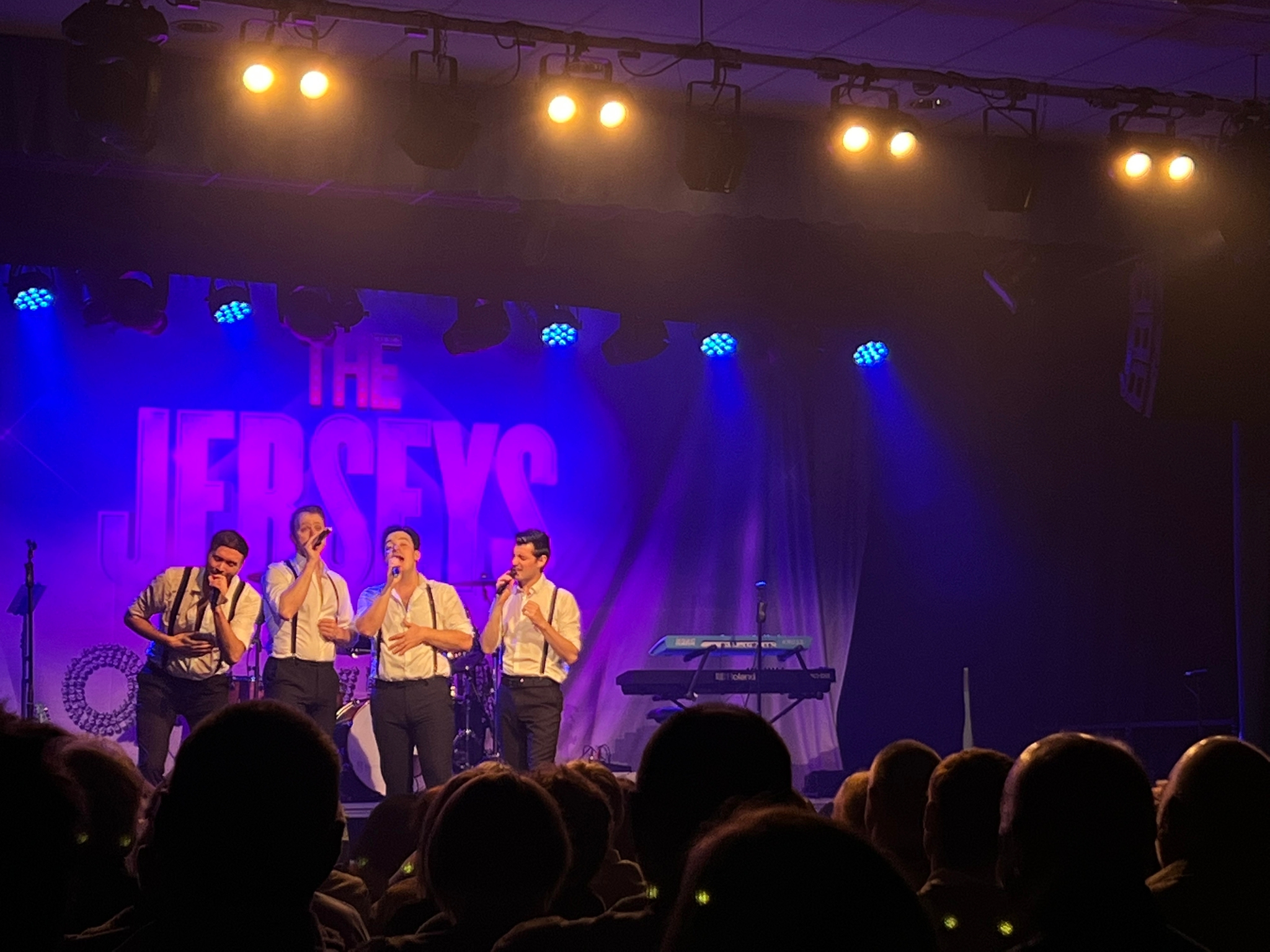 DECEMBER
Our sold out 2-night run of Faulty Towers Dining Experience returned with howling laughs and much Christmas hijinx, followed by a wonderful Xmas show organised by Narberth Jazz. With help from the Supporting Community Action Fund we also held our very first 'Carol-oke' for Community Sing Along for local families and after much planning, flight delays, rail strikes and a week of deep freeze weather, we finally welcomed the critically acclaimed international Hip-Hop veteran Pete Rock to the Hall, with knockout support from local Legends Mace the Great and Infamous Len. If that wasn't enough, we rounded off the year with the sold out Flash – Queen Tribute show which blew the Christmas crowds away and a moving and powerful Memorial Gig in collaboration with Gryff's Mind Space in memory of Gryff Cian Morgan.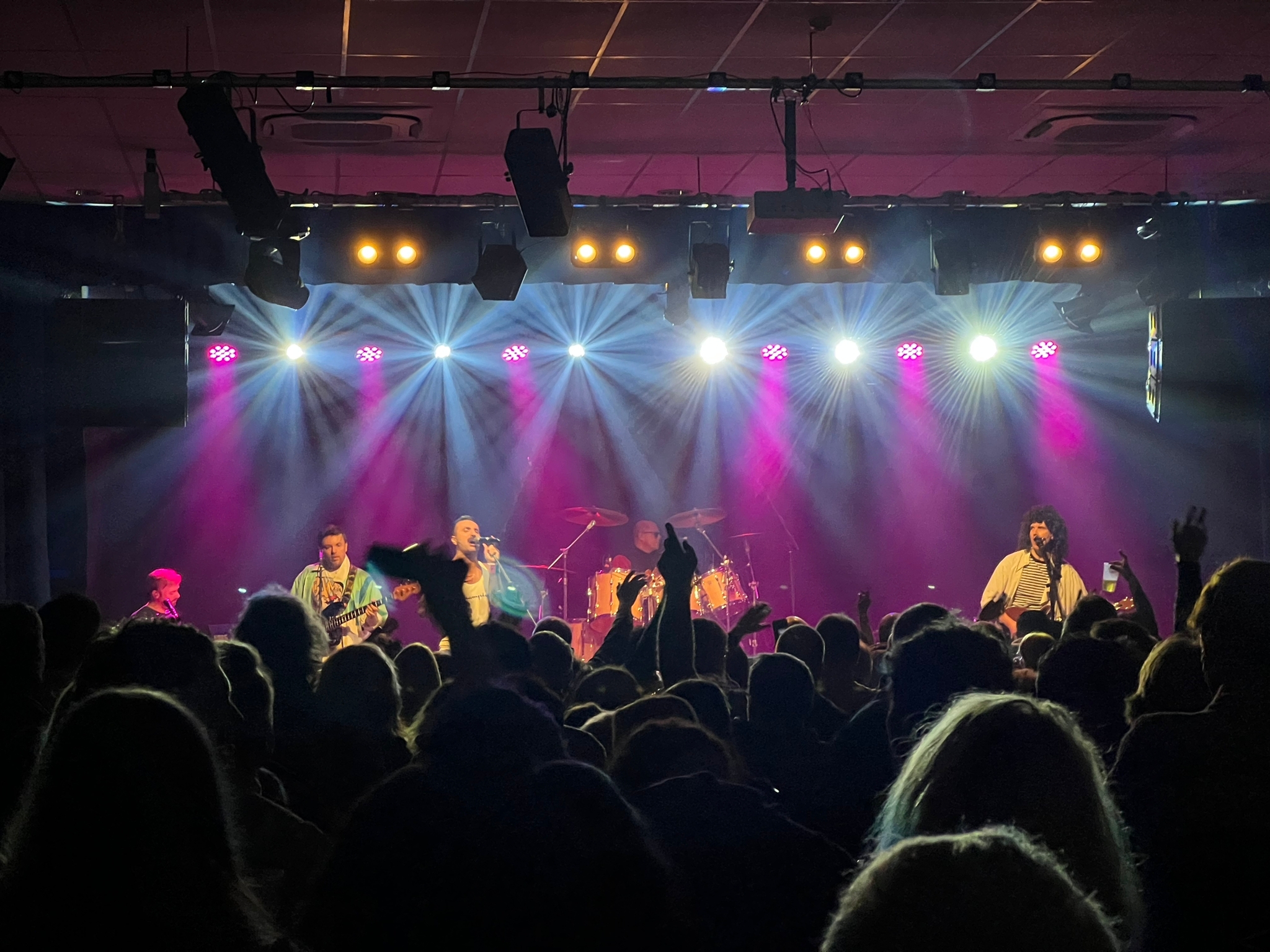 So as this monumental year draws to a close, all that's left to do (other than raise a glass for the New Year) is to extend a huge and heartfelt thank you to all our incredible volunteers and staff for their hard work passion and belief, the exciting, talented, mind-blowing artists who have played here at the Hall, and the thousands of wonderful audience members who have supported us this year – we cannot wait to see you in 2023!