Keeping you safe at The Queens Hall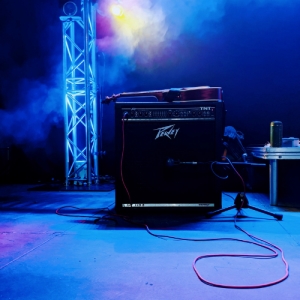 Keeping you safe at The Queens Hall
It's been a long 15 months without live music and gigs here at The Queens Hall so we are thrilled to say we have had the go-ahead from Pembrokeshire County Council to reopen for audiences!
We know that navigating live events post-lockdown might be unusual and new so we wanted to reassure you that we have undertaken every step possible to keep you safe during your visit at the Hall.
We have made many Covid-secure improvements to the building. Firstly a huge thank you to MoonDance Foundation for funding our brand new toilets on the ground floor for use by our patrons and customers of the new on-site restaurant, Foam Narberth. With a new layout, new facilities and new HEPA filter hand dryers which kill 99.9% of bacteria and viruses including Covid-19, we hope you will agree this is a welcome improvement to the Hall.
We have also installed a new and very much improved ventilation system in the Hall, pumping in 10 litres of fresh air per person per minute during all of our live events. This is over and above the stipulations within Government ventilation guidelines for public buildings but we hope you agree, much needed!
Next up we have new no-touch digital tickets purchased via our website and scanned when you arrive, as well as a new QR code ordering and payment system to get your drinks delivered directly to your table – don't worry if you don't have a smart phone though, we can provide normal table service too.
All this coupled with our enhanced deep cleaning regimen including regular disinfectant fogging (which kills 99.99% of bacteria and viruses on contact) plus our comprehensive Track & Trace system in line with Government guidelines, we hope you feel safe in the knowledge we've done everything in our power to make sure your visit to The Queens Hall this summer is Covid-safe and enjoyable for all.