Roll call of top rock bands at The Queens Hall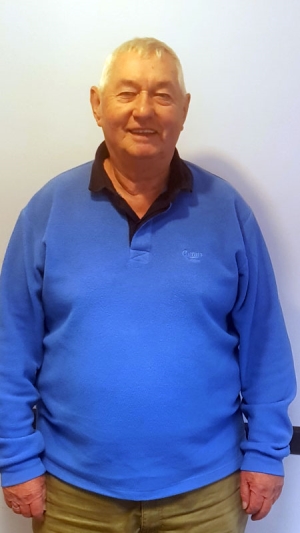 Most music lovers keep a list of all the bands that they have seen.
But for Richard Fanus the list reads like the rock and roll hall of fame.
Richard, from Pentlepoir, was on the Narberth football club committee in the 1960s and 70s and acted as steward for a roll call of the top bands that visited the Queens Hall.
"Narberth was really where it was at," he recalled.
"Kids would descend on the town and the Queens Hall was packed out every time. The gigs made enough money for the committee to build a brand new football club."
Top among his memories was the Alan Price Set.
"They stood out for me as musicians – more than any of the other bands I saw. I remember after one show they ended up drinking tea in one of the committee member's front room."
Another favourite was Freddie and the Dreamers.
"They came into Narberth early so they gave an extra early show for the boy scouts – the hall was packed with youngsters!"
Another time Hot Chocolate were due to play at the Queens Hall on Boxing Day, 1969.
"It was snowing heavily and we realised that they wouldn't be able to get into the town," said Richard.
"We sent a message up to the Severn Bridge and they placed a hand written sign on the bridge telling Hot Chocolate that the gig was cancelled. However, they didn't see it and ended up driving into Narberth in their Cadillac through 12 inches of snow!"
And he also remembered Desmond Dekker popping into the town social club after his gig.
"He sat down and played the piano – a great night!"
So what bands did Richard see at the Queens Hall?
The Animals, the Tremeloes, Herman's Hermits, Desmond Dekker, Gerry and the Pacemakers, Dave Dee, Dozy, Beaky, Mitch and Titch, the Alan Price Set, The Who, Small Faces, Simon Dupree, Dave Clark Five, The Hollies, Moody Blues, The Lovin' Spoonful, Long John Baldry, Hot Chocolate, Status Quo, The Troggs, Manfred Mann, The Kinks, Swinging Blue Jeans, Wayne Fontana and the Mindbenders, The Fourmost, Freddy and the Dreamers, The Honeycombs, Billy J Kramer, Crispian St Peters, Union Gap, Amen Corner, Love Affair, PJ Proby, Cat Stevens, Dave Berry and Leapy Lee.
Not bad for a small West Wales town. Do you have any memories of the Queens Hall that you can share? Contact us at the Queens Hall via our form Contact Us or call 01834 861212.