Welcoming Simon Weston to the Queens Hall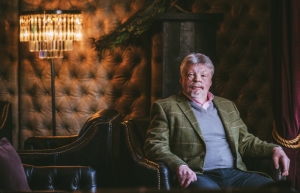 Simon and show host David FitzGerald will be presenting Simon Weston My Life,My Story, at THe Queens Hall this October.
In one of the most horrific moments of the Falklands Conflict the RFA Sir Galahad was bombed. Onboard at that moment was Simon.
This was an event to change his life forever,
This is one man's journey from the frontline of war, being on the edge of death, to today, being a happy and contented father, grandfather, and National Treasure!